First Panchakarma Center of Nepal
Experience Authentic Ayurveda with Luxurious Stay
Highly Qualified Doctors and Experienced Therapists
Personalized Ayurveda Treatment Programs & Food
Heal Your Mind, Body and Soul
Reliable Service With Quality Results
Hygiene and Quality Management of German Standard
Dinacharya (A Day) at Ayurveda Health Home
Dinacharya is a way to stay healthy by doing good things every day. At Ayurveda Health Home, you can learn about Dinacharya from our experts. They will help you to do things like yoga, eat well, and take care of yourself. This will help you feel better and live a healthier life.
Detoxification
Programme
Experience the Holistic Healing of Panchakarma at Ayurveda Health Home
Ayurveda Health Home is the first Panchakarma center in Nepal. We help you purify your body, mind, and soul with our special packages designed for your needs and schedule. Our expertly curated treatments will refresh your mind and body in a peaceful environment. Check out our different packages to choose the best one for you!
PACKAGES We
Provide
Find the Perfect Ayurvedic Package for You
Recreation packages give you a glimpse of the healing powers of Ayurveda therapies.

Discover our specially designed packages to address your unique health needs at Ayurveda Health Home. Our packages include Anti-Aging, Weight Management, Stress Management, Immuno Boosting, Detox, Chakra Regulation, Post-Covid Care & many more...
First Step toward Serenity
Experience Serenity with Ayurvedic Healing Practices - Abhyanga, Svedana, Snehana, Yoga, Meditation and More!
Get a Personalized Quote for Your Ayurveda Needs!
Let us help you find the best Ayurveda package based on your individual needs and requirements.
Recognized
Excellence
Best Ayurveda Healthcare Wellness Center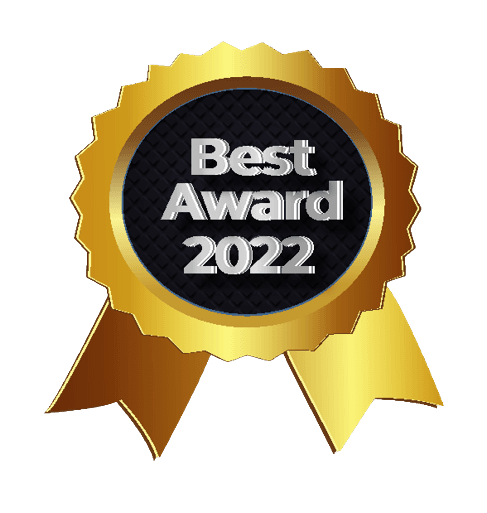 We are proud to announce that Ayurveda Health Home has been awarded as the Best Ayurveda Healthcare Wellness Center at the prestigious National Ayurveda Achievement Award 2022 in Nepal. This recognition is a testament to our commitment to providing exceptional Ayurvedic services and promoting holistic wellness.
About
Us
Discover the Healing Power of Ayurveda and Panchakarma for Spiritual and Physical Wellness
About Ayurveda Health Home
Ayurveda Health Home, an Ayurveda & Panchakarma Center, is a special place that has been providing top-notch care for over 20 years. People from more than 120 countries trust us to take care of them during their Panchakarma journey. We work hard to make sure that you have the best experience possible.
Reviews &
Testimonials
Read What Our Clients Say About Their Ayurveda Healing Journey
Ayurveda Kur vom Feinsten Ein wunderschöner Ort. Grosses Fachwissen in Ayurveda. Herrliche Therapien von wundervollen Menschen. Ein Ambiente zum Wohlfühlen in grüner Natur
A peaceful and serene place by the nature My yoga group and I stayed for two days for introduce ourselves in the Ayurveda Medicine. They have a great team of doctors and therapists who took care of us during our stay. We have a very relaxing and profound ayurvedic massages, consultation with many advises to follow in our daily life, delicious and healthy food all surrounding by the nature. The yoga hall has an amazing views and the rooms were very clean with all the facilities. It is an ideal place for longer treatments and connect within. I will come back by self and also next year with another yoga group.
Very peaceful, beautiful calming and clean Amazing location and building, close to Kathmandu but tucked away from the main city in nature. Rooms have large windows (you can open wide) with scenic balcony views to rest your eyes surrounded by trees, bird song and fresh air. I stayed for 21 days. It quickly became a home from home. The wonderful Dr is very friendly and easy to talk to. He is extremely knowledgable and attentive in guiding you through your personal treatment plan.. Well trained caring professional Therapists. Therapy rooms clean and well maintained. Delicious, satisfying vegetarian food. All staff helpful smiley and courteous. Definitely recommend this place for a panchakarma treatment.
Doing a monthlong panca karma to fight addictions and mental illness I came to the Ayurveda Health Home in order to end my addictions to marijuana, nicotine, and caffeine. I have also struggled with psychosis ongoing for 2 years as of writing this. The program here is incredible, the staff, therapies, and food are all great and at the end of my monthlong panca karma I am feeling a clarity and healthiness that I haven't felt in a long time. If you are looking for a healing experience for any illness or just general wellness I would strongly recommend coming here.
30 días en el AHH Acudí al AHH de Katmandú después de intentar corregir, sin éxito, mis problemas metabólicos y el sobrepeso que tenía. Debido a mi edad, 78 años, me explicaron que, aunque disponen de terapias más potentes, debía seguir unas terapias menos agresivas adecuadas a mi edad y, por lo tanto, mi tratamiento se alargaría a 30 días. Como disponía de tiempo y su razonamiento me pareció suficiente/convincente, decidí hacer el viaje. En el día acordado, me recogió en mi hotel el coche de AHH que me trasladó a las instalaciones que disponen a las afueras de Katmandú. El lugar, rodeado de bosque, es espectacular. Esto que ahora parece irrelevante, para un tratamiento largo se convierte en un aspecto primordial. Desde los grandes ventanales de mi habitación podía ver las pequeñas terrazas donde cultivaban arroz y otros vegetales. También, por la mañana, podía ver, y fotografiar, en los árboles del alrededor cantidad de pájaros, desconocidos para mi, de distintos colores y tamaños, aunque no muy grandes. Al llegar, tuve una entrevista con el doctor que dirige el centro y la doctora que coordinaba todos los tratamientos, alimentación y medicinas. Allí hablamos de todos mis males y definieron su tratamiento. Por las mañanas, después del desayuno, solía recibir una terapia de 2 a 3 horas consistente en un masaje corporal con aceites seguido de distintos tratamientos, algunos enérgicos, otros con vapor, otros con hojas y hierbas, destinados todos, a reducir el exceso de grasa de la cintura y del resto del cuerpo. Algunas mañanas, antes del desayuno, temprano, solía recibir clases de yoga, con ejercicios respiratorios y otros de todas las articulaciones. Estos ejercicios eran colectivos, aunque en alguna ocasión, la instructora me dió clases exclusivas. La atención a ti siempre estaba presente. Por la tarde disponía de tiempo para pasear antes de la cena, que solía ser temprano, entre 5 y 6 de la tarde, para después recibir el último tratamiento. La comida, vegetariana, estaba preparada de acuerdo con las indicaciones del doctor y era variada. Durante mi estancia pude observar que otros pacientes comían y cenaban distinta comida y a horas distintas, de acuerdo con sus tratamientos. La comida te la servían. Como mi paso por allí fue largo tuve la oportunidad de hablar con otros pacientes que acudieron allí por distintos motivos. La mayoría éramos occidentales y los motivos eran de lo más dispares, desde los que estaban 3 días para tonificar el cuerpo a los que necesitaban una terapia más específica debido a un cuadro clínico más complejo. El trato de todo el personal era de suma amabilidad y la finalidad de todo lo que ocurría allí era el bienestar de los pacientes. Después de lo dicho, me parece innecesario decir, pero lo quiero decir, es que la calidad de las habitaciones y su limpieza. Eran inmejorables. La única cosa que no funcionaba bien, a ratos, era el internet. El clima, durante mi estancia, era el de las lluvias monzónicas que dejaban pocas horas de sol y, en ocasiones, lluvias torrenciales. Cuando salí de allí había reducido mi cintura en 14cm y mi peso en 8kg y, al marchar, sentí que los doctores, terapeutas y resto de personal que dejaba atrás, se habían convertido en más que amigos.
A healing place in the beauty of nature and warm hearted people All together I spent about 3 1/2 weeks in the AHH, 3 weeks going through a Pancha Kharma Treatment. I would resume: It has been one of my best decisions within the last years. The treatments were all excellent refering to the medical, professional side, the spiritual side and the pure quality of encounters with people who really love their jobs and welcome and respect you in every aspect of your being as well as meeting other guests from all over the world and sharing experiences. I flew back home totally satisfied with what I had recieved and with the effect the time had shown on my physical, emotional, mental and spiritual state. Even after 4 months I can still feel the effects, can contact my doctor if there is any need and continue with some of the daily routine exercises I was given. I do thank all the stuff of the AHH and recomand this peaceful place to everybody. Astrid, Berlin- Germany
Homely Ayurveda stay accompanied by expert staff surrounded by nature I immensely enjoyed my one week of authentic Panchakarma ayurveda in a perfect environment for renewal and rest. The delicious food, massages and being surrounded by lush forest was only topped by the homely and welcoming atmosphere between the staff and us guests.
A truly wonderful experience This place is magical. The emphasis they put on the care of their patients is next to none. The facilities are excellent, the rooms are beautiful and the food is healthy and delicious. All the treatments I received were very high quality and I am leaving this place feeling much better in my body than when I came in. Thank you to the whole team for making my experience so good 🙂
Großartig Wir hatten einen fabelhaften Aufenthalt- wurden rundum gut versorgt und verwöhnt. Die ayurvedischen Massagen waren ausgezeichnet. Meist wurden wir 2-3 Stunden massiert. Die Qualität der Oele, Kräuter und Anwendungen waren sehr gut. Jederzeit wieder.
Ayurvedic Pancha karma at its best If you're looking for authentic Panchakarma treatment, look no further. This place is the real deal, as good as anywhere in the world. I have done PK at many different clinics, and this is as good as it gets. A beautiful setting, great facilities, fabulous doctors, an amazing team of therapists, chefs, housekeeping, crew, and front desk, make PK here a seamless and unforgettably smooth experience. The weather is always relatively mild, although it gets a little hotter in the summer I've heard. But often when places in India are too warm, this is still a very temperate place to do PK. And the quality of treatments, food, and location are exceptional. Only 30 minutes from Kathmandu but what feels like a different planet, surrounded by beautiful jungle. Run, don't walk to come here.
Latest
Blogs
Stay up-to-date with our latest insights on Ayurveda and holistic healing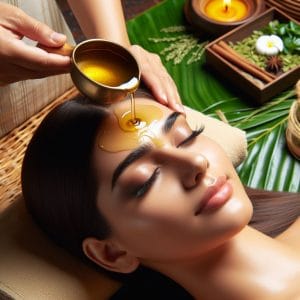 Amidst the hustle and bustle of modern life, finding moments of genuine relaxation and rejuvenation can be a challenge. Shirodhara,...
Read Post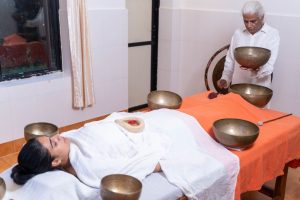 In the pursuit of holistic well-being, Ayurveda unfolds its profound healing potential through the ancient practice of Panchakarma. This transformative...
Read Post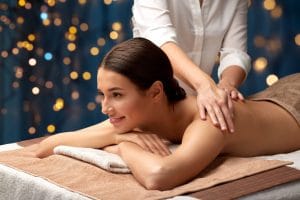 As November ushers in the holiday season, the air becomes crisp, and the spirit of celebration fills our hearts. It's...
Read Post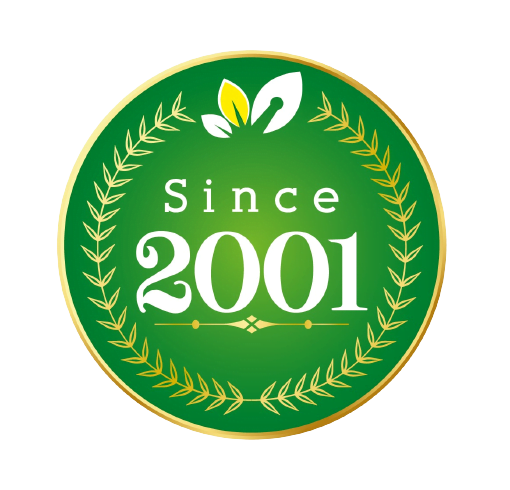 The First and
PreeminentLeadingPremierProminent
Panchakarma & Ayurveda Healing Center of Nepal!